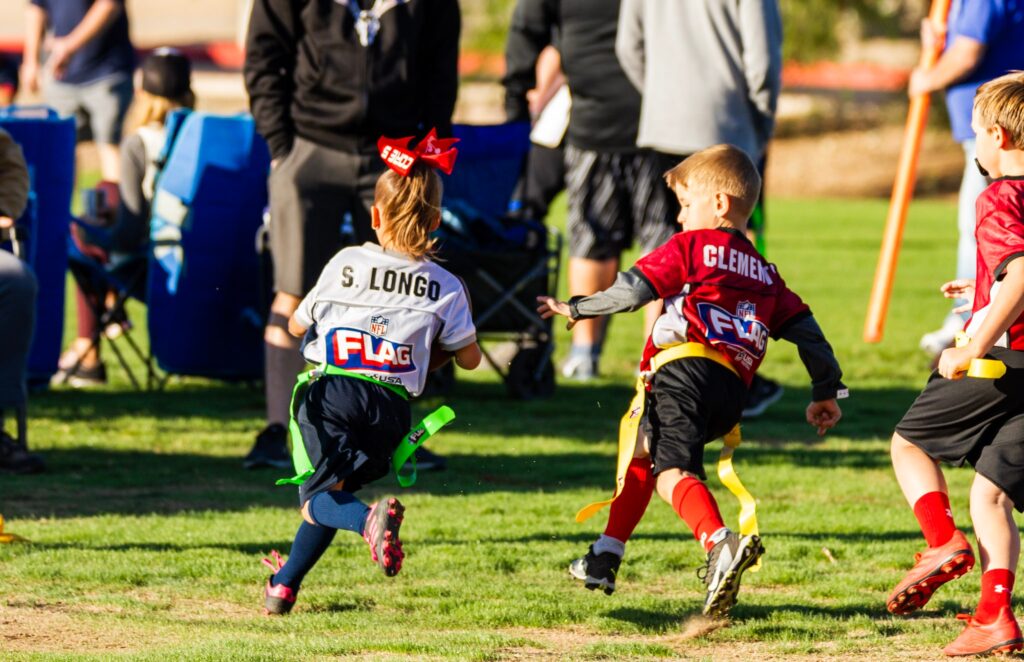 Season Opening Day (first games kickoff) – August 26th, 2022
League wide bye-week Friday 9/2 (due to odd number of teams per all divisions)
Picture Day 9/23 (you will receive an email notification as soon as picture day schedule is posted per team. All teams will be taking pictures prior to their game for the night)
Skills Training -at Paloma Community Park / League wide group speed/agility training. All participants are encouraged  to participate in all 4 sessions. All athletes will receive a Core 5 Skills Shirt!
---
Dates:
Monday 9/19

Thursday 9/22

Monday 9/26

Thursday 9/29

Playoffs/Championships games: 10/7 (all teams will participate regardless of regular season record, single elimination bracket)